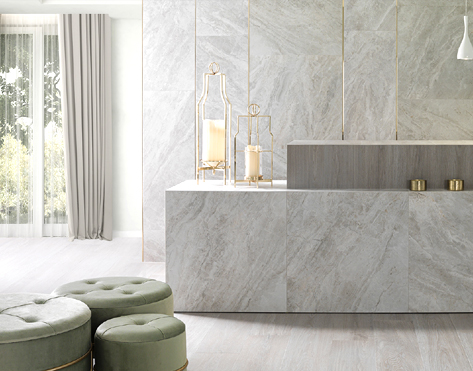 Why Italian Marble is Better than Other Marble?
Let's face it. Marble is quarried in so many countries across the world, including the USA, India, Greece, Romania, Spain, Sweden, Germany and China. However, there is a country commonly known as the home of the most high-quality and luxurious marble. And it is none other than ITALY. It is the country of origin where the most famous marble is available. Even the popularity of Italian marble in Kishangarh is also noticeable.

But WHAT makes Italian marble better than other marbles?

In this blog, we will cover all the possible prospects to let you understand the factors. So, scroll down and keep reading up to the end.
Check out the facts what is there behind the popularity of beautiful and natural Italian marble stone.

History:

Italian marbles steep in the heritage. Esteemed renaissance artists, including Donatello and Michelangelo, used marble like statuario and calacatta in creating various most iconic artwork of the world, such as the statue of David. Italian marble stands the test of time strongly for centuries on buildings across the world, whether used externally or internally.

Heritage:

Another thing that Italian marble is widely considered as superior is because of the stone working heritage by Italian people. In the ancient period, they were pioneers in varieties of perfect quarrying methods. And more importantly, some of the techniques are still used these days. Italians are known to be purveyors of quality when it comes to marble. They are technical experts in cutting and curving marble. And they also set high standards in matters of quality control.

Stone Quality:

Italian marble is particularly peerless in the world of natural stone when it comes to beauty, purity and durability. It's synonymous with sophistication, elegance and luxury and popularity represents status in both residential and commercial buildings across the world.

So many people ask - "Which is the best kind of Italian marble?"

Well, there are too many variables involved in getting a one size fits all solution to this query. It generally varies depending on the greatness of traffic a particular area will receive. Whether the space will be exposed to excessive heat or spills, outdoor or indoor area and the room is used for interior space – these all play a major role in this regard.
These are some most preferred Italian typically used as bathroom vanities, splashbacks and kitchen benchtops.

Carrara Marble

It is one of the most common varieties of natural stones quarried in the Carrara region of Italy. The colour tends to be blue-grey or grey with linear, fine striations with a subdued and softer look.

Calacatta Marble

This luxurious and rare stone is similarly quarried in Carrara, especially in the Apuan mountains. It has more variations in colour than Carrara.

Statuario Marble

Much like Carrara and Calacatta marble, this type of marble stone is also quarried in Carrara. In the bright white background, Statuario Marble has a grey bold veining range from thin to thik.

At SquareFeet Marble, we have a great collection of imported Italian marble in Kishangarh. Explore the collection Now!