Who we are
http://www.bigleaguekickball.com/about/ Buy Soma no script next day delivery http://www.bigleaguekickball.com/category/press/ online soma sale Bhandari Marbles remarkable journey as India's leading marble purveyor began in 1970 with the foundation being laid in the town of Makrana. Pioneers of the Marble Industry, Bhandari Marbles offers the largest collection of Marble and other array of stones.
Soma no prescription USA FedEx shipping Having ruled over the marble industry for a period of five decades, we have surged to become one of the largest importers of marble from over 45 countries. Years later, another venture by us, SquareFeet Marbles, made its mark. As a brand, we believe in utilising all our resources in the best interest of our clients. We aim to exhibit high values of design, adding masterpieces to your abodes and strive to be a globally acknowledged name rendering professionalism and efficiency in everything we do.
order soma with no prescription A stone travels several miles and goes through a lot of stages before it's transformed into marble. At Square Feet, we maintain the consistency and uniformity in the quailty right from the first stage. Starting from the quarry till the furnished product, our team of experts takes utmost care in ensuring 100% efficiency at all stages.
MARVELLOUS MARBLE
Give that visual appeal, that shine, that lustrous touch to your homes with our state of the art and always in demand Marble collection. With Elegance and timeless beauty combined, we deliver to you not just marble but a masterpiece to adorn your abodes.
GRACIOUS GRANITE
Experience eternal beauty and grace with our finest quality Granite collection. Design desirable homes, workplaces in your own style. Make your dreams come true by adding that finesse to your homes.
I would personally like to thank SquareFeet for the quality marble and the service they have provided. A big thank you for attending to every need and ensuring every Marble is delivered with utmost care.
Hitesh Kumawat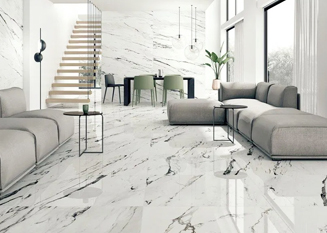 We truly appreciate the experience we had of visiting your factory and the guidance by the team in helping us select the right kind of marble. Also, the quality and feel of the marble is brilliant
Shekhar Sharma