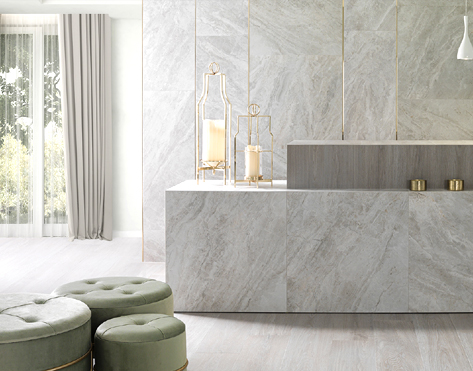 Make your home wonderful by installing imported Italian marbles
The air of Kishangarh is filled with festivities. It is the time when we do a lot of shopping for celebrating festivals. This year if you want to renovate your home, the first thing that you need to do is to choose the right flooring option. A beautiful floor can enhance the entire room. It is one of the most important things that you need to think of. For making your floor wonderful you can opt for Italian marble in Kishangarh. Yes, there are different kinds of marbles that you can choose from. You can select imported Italian marble in Kishangarh for your home beautification. Many people are investing in imported materials to add a wow factor to the overall decoration. To set your home apart from others, imported marbles are second to none.
If you don't have enough idea about imported marble, go through the below passage.
Things that you need to know about imported marbles
A good number of people prefer installing imported marbles. Definitely, it has some good reasons. Are you interested to know some of those? Well, scroll down to the subsequent passage.
It is needless to say that imported marbles look amazing. It is incomparable and offers an exceptional appearance to the floor.

You will get different types of shapes and colours. According to your requirements, you can choose one.

When we do something for our home we always think of the longevity of the product. When durability is the concern, you can rest assured as imported marbles are long-lasting. You can completely count on this product.

For its versatility, people prefer this marble. It is not only used for flooring but also for kitchen tops, patio, bathtubs and many more places. Its elegant look will definitely impress you.

One of the most interesting things is, it works as a wonderful insulator. Yes, in the winter season it remains warm and in the summer season, it remains cool.
· To enhance the aesthetic beauty of your home interior, don't think twice to opt for imported quality marbles.
· It has stunning light-reflecting quality. Therefore, your rooms will look bright and spacious.
So, these are a few most significant things that you need to know prior to make an investment. Now, the matter of concern is where to visit to get excellent quality imported marble for flooring in Kishangarh. It is quite hard to choose a supplier when many are present. In this context, we can help you as we Square feet marble are always ready to serve our clients.
Why choose us?
Here you are suggested to select us; this is because we never make our clients disappointed. Once you visit us, your experience will be amazing. At a quite affordable rate, you can get imported quality Italian marbles to make your home awesome. We aimed at making our clients highly satisfied with our quality products and services. So, what are you waiting for guys? Don't think more! Get in touch with us and place your order. We feel happy to help you.