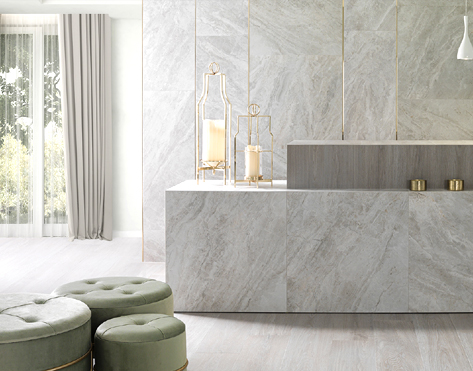 Things You Didn't Know About Italian Marble
The first thing that springs to mind when we think of Italian marble is luxury. The ultimate of robust, sleek, and refined marble is Italian marble. It is also one of the most sought-after marbles all over the world. Italian marble is preferred by both interior designers and buyers because of its durability and exquisitely soft appearance.
It was utilized for the first time in ancient Rome.
It was Italy that pioneered the usage of marble around the world. Marble has a long and illustrious history in Italy. Renaissance painters employed it to create everlasting statues and monuments that stood the test of time in Italy. The Leaning Tower of Pisa and the Pantheon are examples of their prowess.
The most popular Italian marbles are Carrara, Calacutta, and Statuario.
Although all Italian marbles are popular, the Carrara, Calcutta, and Statuario marbles are possibly the most popular. These white marbles have been quarried in the Carrara quarry in Tuscany, Italy, for millennia and are still quarried now.
The Statue of David was fashioned out of Carrara marble by Michelangelo.
The Statue of David was carved out of Carrara marble, making it the most sought-after marble monument in the world. After 25 years of neglect, Michelangelo crafted the figure from a single block of Carrara marble.
Italy exports marble to 140 different nations.
Italy is the second-largest marble exporter in the world. On an annual basis, it exports marble worth 424.5 million dollars on average. The Italian marble know-how is responsible for this; their competence is the reason Italy exports beautiful marble to at least 140 countries around the world. Incredibly, a single country has enough quarries to provide the world with massive slabs of marble.
Italian quarrying techniques are still in use today.
The Italians were the forerunners of stone quarrying techniques, and they continue to hold this position now, centuries later. They were recognized for using complicated cutting and carving techniques to maintain the high standards of marble. The Italians have had centuries to polish their quarrying technologies, which are still utilized today because their quarries are rich in natural stones.
That's all there is to it. Isn't it true that Italian marbles are very unique? Italy's marble manufacturing methods have been fine-tuned over decades of practice. This could explain why Italian marble is always in high demand.
Traditional Quarrying Methods are Used in Italy
Italy, like many other ancient countries, has discovered a resource-gathering heritage on which it may rely. For generations, the country has relied on specific cutting and carving processes, and it shows no signs of changing anytime soon.
The Romans were the first to use marble.
Even though the Carrara quarries in Tuscany are today the most popular, ancient Rome was the first to employ Italian marble. In ancient civilizations, marble was utilized to create both works of art and magnificent structures.
Know Things You Didn't Know About Italian Marble by Bhandari's Marbles!
So, these were a few Things You Didn't Know About Italian Marble. We import some of the highest quality Italian marble to India for our customers at Square Feet by Bhandari's. Our marble manufacturing method will show you how high-quality our marble is.