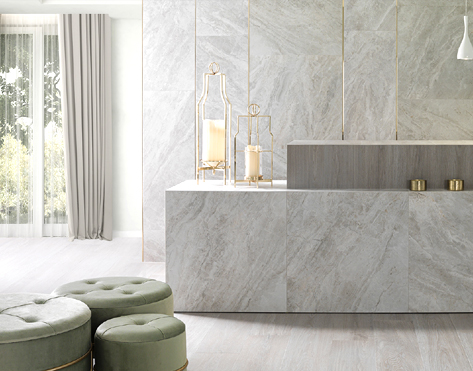 A Brief Introduction on Imported Italian Marble: Must-To-Know Before You Buy
Building a new home is a quite challenging task which includes choosing the right flooring to purchase the best home décor elements. Though nowadays, there are many flooring options available, yet marble flooring is considered to be the ultimate choice for its premium quality, classic texture, and elegant look.
Due to the lustrous look, finest quality, high durability, and finely polished surface, Italian marbles attract the attention of all. Imported Italian marbles are also available in different colours, textures, sizes, and thicknesses which add aesthetic beauty and attribute a definition to a home. Though many suppliers are offering imported Italian marble in Kishangarh, you must know the qualities of natural and premium marble to find out the finest one for your home. Let's know about the basic features of marble.
Explore the natural qualities of marble
Marble flooring is known for its luxurious appeal and exquisiteness. It's a natural stone which has been used since the ancient days. A wide variety of marble is there with distinctive quality, look, and price. Do you know that marble is a porous stone that can get scratched and stained? Though the small scratches can be erased after polishing, yet the larger chips can never get repaired. Also, the hard water deposits can stain the flooring and make it look dirty. While choosing marble flooring for your home, you should make sure whether it is heatproof and waterproof.
Decide the place of installation
Are you going to buy marble stone for your living room or kitchen countertop? You must know that this natural stone is reactive with acids since it is made of carbonated natural elements. When it comes in touch with acid, etching occurs which makes an impact on the shiny polish and also leaves a dull spot on the surface of the stone. So, while choosing a kitchen countertop, you must consider a marble slab for its high durability, long-lasting shine, and graceful look.
Now, find out some quick tips to differentiate Imported Italian marble from Indian marble.
Tips to find authentic imported Italian marble
The veins are the most significant trademark of the authenticity of Italian marble.

The crystalline texture is another key feature of Italian marble.

There must not be any hole at the bottom surface of the marble.

Authentic Italian marble stone always comes with a unique vein design instead of a uniform outlook.
Make your purchase from a reputed supplier
Square Feet is one of the ventures of Bhandari Marble that is known as the leading supplier of premium quality marble stone. To explore wide range of imported Italian marble in Kishangarh, scroll through our website and find out the most exclusive marble stone for your home decoration.