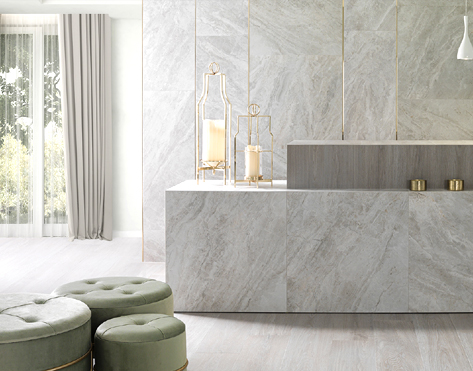 Why Do People Prefer Imported Marble for Flooring in India?
Whether kitchen countertops, bathrooms, or living area, marble tend to be the first preference because of its luxurious and timeless appeal. Marble is always among the most preferred natural stones people choose for home décor. And in India, the commonly used variety is imported Italian marble, especially for the flooring solution.
So the question that people frequently ask – Why choose imported marbles for flooring over other options out there? Get the answer right below.
Reasons to choose imported marble
Here are some of the many reasons people prefer imported marble for their flooring over several more options available in the market.
The first and foremost benefit of using imported Marble in India is simple – the marbles are imported from Italy. Italy, one of the top quarries in the whole world. Knowing the source of the select marble is crucial to check on and understand its quality and characteristics.
Imported marbles from Italy are generally white marble. These marbles are highly-sought after since it is high on demand for their crystal-like appearance. The marble flooring adds a dreamy touch to any home. Bianco Lasa, Carrara, and Statuario are much more lustrous, luminescent and naturally pearly if compared to other marbles from other parts of the world.
While installing, the grains and patterns must match between contiguous marble slabs. Since Italian marble is easy to carve for its softness, it allows fitting into different shapes. However, it requires a skilled one to carry out the installation task.
Marbles imported from Italy give almost any space an exceptional and one-of-a-kind aesthetic. And this is perfect for high-end floors of tabletops, living room, staircase, foyer, and bathroom. And Italian marble countertops in kitchens are also an amazing addition to transforming the look and feel of a home.
VARIETIES COLOURS AND PATTERNS
While white Italian marble is in demand for years, there are a few more options in Italian marbles with different colours and patterns. For example, depending on the use and surrounding features, grey and golden veins are also the choices of homeowners.
So, are you interested in installing imported marble for flooring? Make sure to prefer marbles imported from Italy for the best aesthetic. However, it also matters who is the supplier of your floor marbles.
Double-check on the supplier, but you can rest assured of contacting Square Feet for supplying your marbles. Read other blogs for more information.