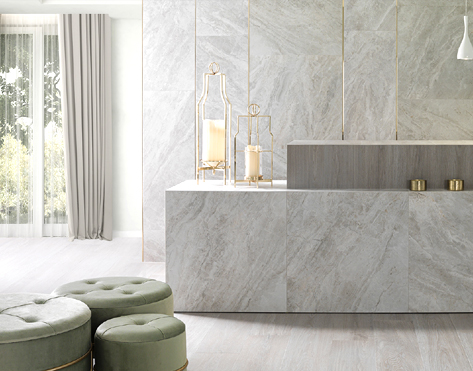 White Marble in Kishangarh: Tips on Choosing the Right Slab for Countertops
When it is about selecting the countertop for the kitchen, marble is one first choice of homeowners for years. Not surprising that the white marble countertop is popular for millennia.
Marble – this natural material comes with great varieties, but that depends on the species you have picked and its cutting process. So, are you thinking about installing white marble in your Kishangarh house? There is nothing to worry about or think much about it.
But before you choose a slab for your countertop, there are some factors that you have to know. What is that? Get the question answered right below.
Things to understand
When it comes to making a selection for white marble, so many people consider the following factors.
Stick with white marble if you are concerned about stain
Sounds strange? Well, the fact is that you will be using raw ingredients to prepare meals, and they often leave white marks in places. With white countertops, you don't have to worry about such things.
Consider the way different marble slabs can come together
Stone slabs are slightly different. Hence, it's ideal if you can select the exact pieces of stone for countertops. There are arts to marbles too! Select the slabs considering where the veins are and how they will be located on the countertop.
Consider the veining patterns
While each quarry is different, it's possible to cut, so it produces a certain type of white marble slabs to achieve unique patterns with the veins. Fleuri cut or cross cut most of the time result in an open flowered pattern by the veins. But it is quite common. Cuts that slices block other ways tend to achieve a striped and linear appearance.
Transform the look of white marble with different finishes
There are more ways to finish marbles now than ever before. An orange-peel- the texture is possible that can make other stones look less appealing than they should, which is not the same if you choose white marble.
Consider curving the edges
Unlike some natural stones, marble stone is easy to work with different tools. Make sure to take advantage of this and make your kitchen safer. Curving countertops ensures to lessen the possibility of accidents with the 90-degree corners.
Understand the difference between fissures and cracks in your marble
Cracks carry the signs of drop and improper handle or shifting, while Fissures is completely different. It is a natural feature present in stone that doesn't change the smooth and lain surface of the marble. According to the look you want to achieve, fissures can be acceptable, with no cracks.
Ask about the origin of the white marble
Marble may be originated from different parts of the world. However, not every variant is the same. So, it's a good idea to ask the supplier about the origin of the marble so you can understand if the marble fits your requirement.
So, have you made your mind to installing white marble in the Kishangarh kitchen as a countertop? Be sure to contact a reliable supplier of marble. Follow the guidance to choose the right one.