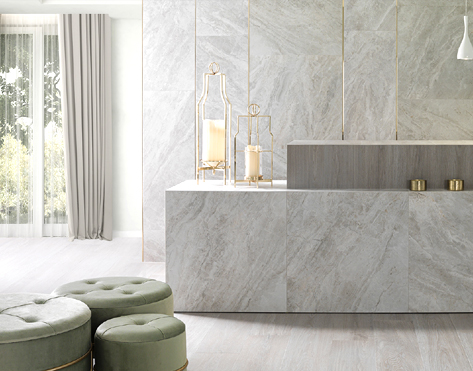 Renew Your Home This New Year By Installing Imported Floor Marble
The festive season has started and New Year is just upon us. At this time, we love to do the shopping and just like that many people plan to renovate their house. If you are also the rider of the same boat and planning for beautifying your house, the first thing that you need to do is to renovate your floor. A beautiful floor can enhance the entire look of a property and it can add a wow factor as well. To make your home apart from others, you can opt for imported Italian marble. It is needless to say that you will get a lot of suppliers of imported marble for flooring in Kishangarh. However, finding out the right one is indeed tough. You have to be quite careful while selecting the supplier. Well, now, move on to the adjoined passage to know a few most interesting things about imported Italian marble.
Make your floor amazing by installing imported Italian marble
So, you want to do something special for your house. Definitely, New Year is the best time. Well, here we will discuss a few most important things that you need to know prior to installing imported Italian marble on your floor.
You will get a good number of varieties and based on your lifestyle and the interior decoration, you need to choose the marble. Don't be worried. You will get a wide range of collections. Such as Vermont which is White in colour, Carrara Marble which comes in White, blue-grey or light grey, Calacatta is available in White or Beige and many more. Apart from these, you will get a lot of variations. So, it is quite easy to choose the most suitable one.

When we do something for our home, we think a lot about the cleaning procedure. Here, Italian marbles will not disappoint you. You don't need to follow a long procedure to keep the marble clean. It is easy to clean and maintain.

One of the most important things is, it can enhance the resale value of any property. So, it will be a good investment for you.

Its elegant look will impress you quite easily. Your guests will also be impressed by the look of the marbles. It will offer a classy floor decoration.
These are a few reasons, people prefer choosing this marble. So, you can also opt for this. Now, the matter of concern is where to contact for getting the best quality imported marble for flooring in Kishangarh. Well, in this context, you can deal with us.
Why choose us?
We Square feet marble are one of the most reliable imported Italian marble suppliers in Kishangarh. Once you contact us you will not get any chance to be disappointed. Within your budget, you will get wonderful quality imported marble for flooring in Kishangarh from us. So, what are you thinking about? Our prime aim is to make our clients highly satisfied. So, don't think twice to deal with us. We are always ready to serve you the best and make your home beautiful.