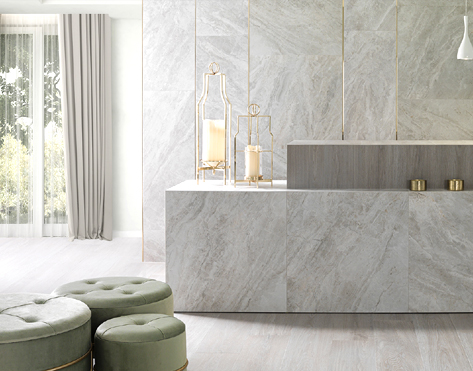 Indian vs Italian marble- Discussion on types, and properties
When it is about attractive, gorgeous and classy flooring, we become quite confused about selecting the best marble. People all over India; prefer choosing Italian or Indian marble to decorate their floor. It is needless to say that both the marbles are beautiful and after perfectly installation, both the marbles enhance the beauty of the entire place. So, if you are planning to decorate your floor, you can opt for these two marbles. But, before that, if you want to gather detailed information about both Indian and Italian marble, go through the below passages.
Things you need to know about Indian marble
In India, Gujarat, Madhya Pradesh, Rajasthan, Andhra Pradesh are the best producer of marbles. From these cities, you will get the best quality marbles. You will get different colours and textures and the elegant look of this marble can set anyplace apart from others. To add a wow factor to your decoration, you can definitely go for this marble.
You will get a lot of varieties. Willing to know a few of those? Well, scroll down to the adjoined points.
Black marble.

Brown marble

Amba white.

Green marble.

Onxy marble.

Indian Satvario.
All these marbles are quite classy and offer an amazing look.
Now, come to the next passage to know about Italian marbles.
A brief note on Italian marble that you must read
This is an awesome looking marble produced in Northern Italy. If you want to install this marble, you will get a good number of colours and textures. Once your install this marble to your properly, the value of your possessions will be increased. Its elegance is outstanding.
Here are a few quite popular types of Italian marble.
Vermont – White in colour

Statuario – This is also White

Calacatta - White or Beige

Carrara Marble - White, blue-grey or light grey

Purbeck Marble - Grey and Brown
So, these are a few types that you can opt for.
Now, come to the next part where you will get the difference between this Italian and Indian marble.
What are the differences in properties between Italian and Indian marbles?
Italian marbles come in different colours but most of them are white, grey, beige, golden, brown whereas Indian marbles come in blue, red, green, black, white, golden and in several other colours as well.
The thickness of Italian marble ranges from 18mm to 20 mm and Indian marbles go up to 30 mm.
Italian marble is soft but Indian marble is hard.
Both the marbles are eco-friendly.
So, these are a few differences and many more are there.
Both the marbles are amazing and they speak for themselves. If you want to opt for Italian marble don't forget to opt for the best supplier. Here we, Square feet marble can help you. We have been offering this marble for many years. Once you enjoy our products you will understand the reason for our popularity. So, what are you thinking about? Get connected with us as soon as possible. We feel happy to make you satisfied.